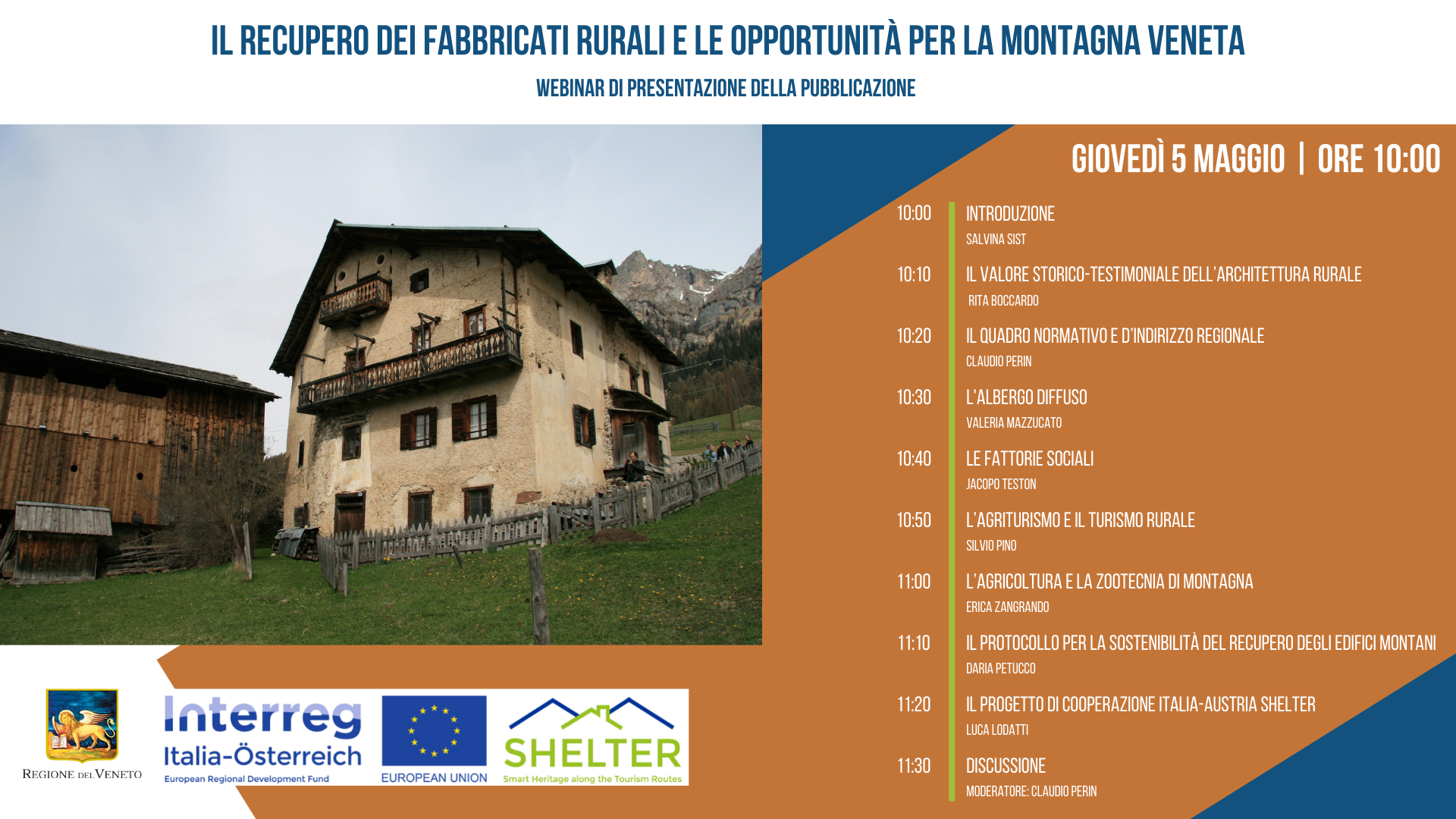 18 May

Interreg SHELTER webinar

A webinar was held on Thursday 5 May to present the publication "The recovery of rural buildings and opportunities for the Veneto Region mountains". The Veneto Region has produced the document with the aim to present the possibilities offered for  retraining buildings in the mountain areas.

The publication was prepared within the framework of the Interreg Italy-Austria SHELTER Project and collects contributions about the recovery and reuse of this building heritage. The publication was coordinated by the Territorial Planning Department.

It is possible to read the electronic version of the publication in italian and german from this

link

Webinar video in italian is available at this

link.